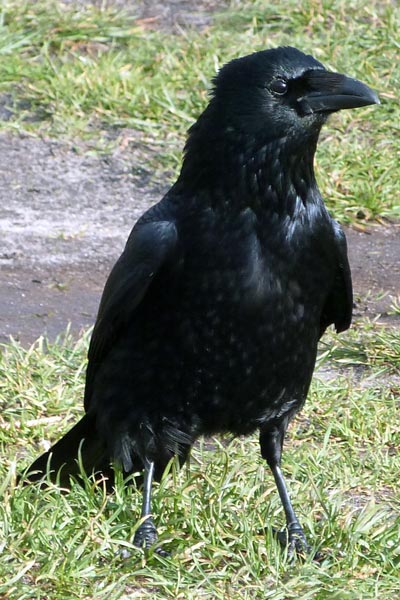 Most crows are adaptable but often shy where persecuted. In towns, some become tame and may visit gardens. They all have strong, scaly feet, and stout (or downcurved) bills, mostly with a small patch of bristly feathers covering the nostrils.
Crows are extremely intelligent birds. They are known for their problem-solving skills and amazing communication skills. For example, when a crow encounters a mean human being, it will teach other crows how to identify the human. In fact, research shows that crows don't forget a face.
Many types of crows are solitary, but they will often forage in groups. Others stay in large groups.
A group of crows is called a murder. When one crow dies, the murder will surround the deceased. This funeral isn't just to mourn the dead, though. The crows gather together to find out what killed their member. Then, the murder of crows will band together and chase predators in a behavior called mobbing.
Crows are omnivores, which means they eat nearly anything. Crows eat small animals such as mammals, amphibians, reptiles other birds. , eggs and carrion. They also eat insects, seeds, grains, nuts, fruit, non-insect arthropods, mollusks, worms and even