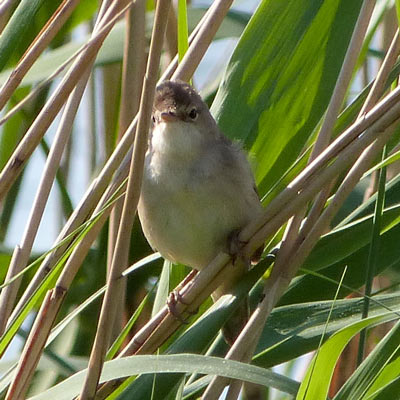 The reed warbler is a medium-sized warbler of reedbeds. A summer visitor to the UK, it weaves its nest as a sling between two or three reed stems, and lays three to five eggs in it. Forming monogamous pairs, both parents raise the chicks, bringing them insects to eat.

It breeds across Europe and is migratory, wintering in sub-Saharan Africa.

Like most warblers, it is insectivorous, but will take other small food items, including berries.

Reed warblers are common victims of brood-parasitism by cuckoos. Having laid an egg in the nest while the parents are unaware, the female cuckoo leaves the intruding chick to hatch.

The cuckoo chick then pushes all the other eggs and chicks out of the nest so its foster parents can concentrate solely on bringing it food.